.
COLD HEARTY AND DROUGHT RESISTANCE
West Texas Plants wild harvests plants from the Chihuahuan Desert. These are a natural for today's xeriscape gardens. All of our plants conserve water and many are adaptable to various temperature and moisture conditions.
All of the plants we sell are harvested from local ranches using environmentally friendly methods. They retain the unique wild look of the desert with all their beauty and imperfections. Our goal is to help land owners with the stewardship of their property and develop a sustainable natural production.
Check out our informational YouTube videos.
.
These plants are available in containers or bare root. We offer a variety of sizes including spectacular specimens.
Click on the thumbnail images to view the full-sized pictures.
Yucca Rostrata – "Big Bend or Beaked Yucca"
USDA Zone 5a (-20°F)
Queen of the decorative Yuccas. Long blue / gray leaves drape gracefully from large well rounded heads. Growing up to 15 feet tall, this yucca transplants easily and is xeric under most growing conditions. This is the most popular of all the yuccas and is grown in gardens around the world.
Click here for a closer look at the Big Bend Yucca.

Yucca Thompsoniana – "Thompson Yucca"
USDA Zone 5a (-20°F)
Widely used in xeriscaping. Typically growing up to 15ft, frequently multi-headed, they have compact green rosettes comprised of short stiff leaves. Very hardy under a wide range of soil and temperature conditions, they require little additional watering and transplant easily. An attractive and economical alternative to its relative the Yucca Rostrata.
Click here for a closer look at the Thompson Yucca.

Yucca Torreyi – "Big Bend Spanish Dagger"
USDA Zone 7a (0°F)
The Big Bend variety grows to 20 ft tall with long, stiff green leaves. Heat loving, it requires little to moderate watering and transplants easily. Older specimens commonly sport 2 or 3 heads. Its trunk is smaller than its cousin the "Giant White Dagger". Each head puts out a 3 to 4 ft long stalk covered with cream colored blossoms in spring. This yucca has a characteristic "slightly unkempt" look.
Click here for a closer look at the Spanish Dagger.

Yucca Faxoniana – the "Giant White Dagger"
USDA Zone 5a (- 20°F)
Everything about this yucca is oversized and dramatic. Commonly sporting multiple heads as the age, they can grow to 25 ft tall with massive trunks. Thick, rigid, dark green leaves 2 to 3 ft long radiate from full heads. Almost indestructible to handle, they transport easily and require little (if any!) additional watering. Used instead of trees in municipal landscaping in Albuquerque, El Paso, San Antonio, and other SW cities.
Click here for a closer look at the Giant White Dagger.

Yucca Elata – "Soap Tree Yucca"
USDA Zone 5a (-20°F)
Without a doubt one of the least fussy yuccas once established. Extremely cold tolerant, it also tolerates very hot, dry climates as well. Unlike other popular yuccas, it has a very long tap root that historically has made it more difficult to transplant. Growing to heights of 20 feet with up to 10 heads of gracefully draping thin green leaves tipped with silver – a stunning plant.
Click here for a closer look at the Soaptree Yucca.

Fouquieria Splendens – "Ocotillo"
USDA Zone 7b (+5°F)
The signature plant of the Southwest, its one of a kind look adds to any landscape it is used in. It remains decorative with or without its leaves, which it can grow and shed several times a year. Multiple whip-like, spiny canes spring skyward from a central base. Heat loving, growing up to 20 ft tall, they can tolerate moderate cold. Red penstomin flower clusters on each cane in the spring, leaves turn autumn gold/orange in the fall.
Click here for a closer look at the Ocotillo.

Agave Havardiana – "Chisos Mountain Agave"
USDA Zone 5b (-15°F)
Occurring naturally in high, cold altitudes, this is one of the rare agaves that withstand freezing temperatures. Slow growing, medium sized (2 ½ ft high by 3 ft') with compact rosettes of blue / green leaves. A beautiful agave that will give years of enjoyment without encroaching on the space of neighboring plants as it matures. Extremely easy to transplant, it needs occasional summer watering and light shade in hot, dry climates.
Click here for a closer look the Chisos Agave.

Agave Lechuguilla – "Shin Dagger Agave"
USDA Zone 6b(-5°F)
This small member of the agave family is called the indicator plant of the Chihuahuan Desert. Low growing, 8 to 12 " tall plant clusters of green, sharp-tipped, banana shaped leaves radiating upwards. Heat loving, extremely resilient and prolific, easily established, it thrives under wildly divergent soil, moisture, and climatic conditions. Underutilized, it makes a wonderful, affordable addition to almost any xeriscaped garden.
Click here for a closer look the Lechuguilla.

Agave Neo-Mexicana – "Hardy Century Plant or New Mexico Agave"
USDA Zone 5a (-20°F)
One of the most cold tolerant of all the agaves. This low growing, small (18" high by 26" wide) agave forms a very tight, compact rosette of light gray – blue/green leaves. Slow to mature, it will pup prolifically without growing to a size that overwhelms the area it is planted in. Easily transplanted, needs light shade in low desert planting and occasional summer watering.
Click here for a closer look at the Hardy Century Plant.

Euphorbia Antisyphilitica – "Candelillia Wax Plant"
USDA Zone 7b (+5°F)
This delightful succulent is the rare desert plant that does not bite! User friendly clumps of 12 to 24" high gray-green stems resembling joint grass spread easily from a single planting. Very tolerant of heat and drought, it is sensitive to prolonged cold. With no thorns or sharp points this is a wonderful, easily established accent plant for desert xeriscapes.
Click here for a closer look at the Candelillia.

Dasylierion Leiophyllum – "Texas Green Sotol"
USDA Zone 7a (0°F)
Medium sized, grass like clumps of long arching leaves that drape to the ground make this plant a visually interesting addition to a desert garden. Thin green leaves armed along the edge with small curved teeth emerge from a short central trunk. It is smaller and less dense than its Arizona cousin. Heat loving, drought resistant and easily maintained, it grows to 3ft high and can send up a bloom stalk each year.
Click here for a closer look at the Green Sotol.
..
WHOLESALE ONLY!
.
Containerized plants fully rooted out and ready to sell are available in a variety of pot sizes. Plant tags are included with all retailer purchases.
Bare root plants are available any time of year and pulled to order 7 to 10 days prior to delivery.
We maintain our own fleet of trucks to ensure product quality during the delivery process; most plants are shipped in refrigerated trucks.
.
View / Print Our Brochure
Click on the thumbnail image (to the right)
to view / print our Desert Plants Brochure
(Adobe PDF - 1.39mb)
.
WHOLESALE ONLY!
.



Click here for list of Trade Shows where you will find our displays.
.
RECOMMENDED READING
To learn more about the nature and care of desert plants, read
"Agaves, Yuccas, and Related Plants"
by Mary and Gary Irish
Published by Timber Press
133 S.W. 2nd Ave., Ste. 450
Portland, Oregon 97204

Visit on the web
www.coldhardycactus.com
for more important information on cold hardy plants in cold places.
..
---
.
Site Navigation Menu
Home Page
Desert Plants Sections
Our Specimen Plants ./..About Desert Plants
Landscaping Images ./..Inventory Images
Related Products
The Alumacart
General Information
.Trade Shows ./. Contact Us
.
L & L Enterprises presents:
.
We are a proud member of TNLA.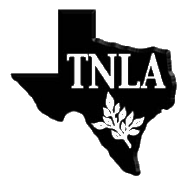 West Texas Plants is a trademark of L&L Enterprises, LLC.
Copyright L & L Enterprises 2015