West Texas Plants
About Desert Plants
.
Yucca Elata, "Soaptree" Yucca
USDA Zone 5a (-20°F)
Without a doubt one of the least fussy yuccas once established. Extremely cold tolerant, it also tolerates very hot, dry climates as well. Unlike other popular yuccas, it has a very long tap root that historically has made it more difficult to transplant. Growing to heights of 20 feet with up to 10 heads of gracefully draping thin green leaves tipped with silver – a stunning plant.




.
Site Navigation Menu
Home Page
Desert Plants Sections
Our Specimen Plants ./..About Desert Plants
Landscaping Images ./..Inventory Images
Related Products
The Alumacart
General Information
Retailers & Wholesalers ./..Trade Shows ./. Contact Us
.
L & L Enterprises presents:
.

We are a proud member of TNLA.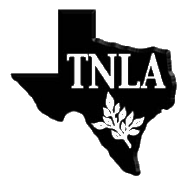 West Texas Plants is a trademark of L&L Enterprises, LLC.
Copyright L & L Enterprises 2001 - Webmaster: Kchisos Enterprises